July 15th, 2022 – July 29th, 2022
Origins Basketball Intensive
Get rooted in God, grow your skills, and impact the world through basketball.
Apply today
You've probably felt it… That nagging sense that there must be more to this Christian life than what you're experiencing.
There has to be more you can do with your love of the game than just playing for yourself. Do you want to grow in your faith, grow in the game you love, and help others fall in love with God and the game of basketball?
Then Origins is for you.
The Origins Basketball Intensive offers an incredible opportunity to make an impact in the world through your passion for basketball, while also having your eyes opened to the reality of who God is and all that He has for you.
Origins is the perfect blend of missions and basketball training. In a unique partnership, YWAM Kansas City is collaborating with Tyler Coston (International Basketball Trainer), Mike Lee (Founder of BC Bounce) and Phil Morrison (Hoops for Christ) to provide life-changing spiritual growth and world-class basketball training.
You'll grow in your walk with God like never before, and become a better player and teacher of the game. You'll leave equipped with the tools you need to have a lifelong impact in both basketball and for the Kingdom of God.
Start an application today
Win men for the Master through the gym.
The history of basketball has a very interesting connection with Christian missions that many don't know about.
James Naismith, a young Christian attending Montreal's Presbyterian Theological College, discovered that he could be more effective using sports rather than the pulpit. Having a desire to disciple young people, James sought a sport that could be used as a tool. Basketball became that tool. Who would have imagined using basketball as a way to help fulfill the Great Commission and make disciples of all nations?
Basketball was first cross-culturally spread around the world by YMCA missionaries in its early stages, but that has since dwindled. It's now time to come back to the origins of basketball. As James Naismith would say, it's time to "win men for the Master through the gym."
Part 1: Training Phase
COST: $1,100 FOR TRAINING

Together with a community of athletes, you'll receive powerful teachings from incredible Christian leaders that will disciple, challenge, and draw you closer to Jesus. Alongside this classroom training, you'll be mentored by professional basketball trainers. This will equip you with both hands-on coaching as a player while being trained to do effective basketball ministry.
Growing your relationship with God
Discovering your identity
Learning to hear God's voice
Walking in personal freedom
Effectively sharing your faith
Having a biblical worldview
Personal mentoring
Hands-on missions training
…and more!
Training with elite coaches
Developing coaching tools
Learning how to direct camps & clinics
Developing as a speaker and teacher
Growing as a leader
Learning how to share your gifts in basketball with others
Leaving a better player, teacher, and leader
[ Optional ]
Part 2: Outreach Phase
Cost: TBD (estimated $2,000, which includes airfare, room & board)
After the training portion, you'll travel overseas with the main goal to use basketball as the avenue to share the Gospel. This is where athletes will put into practice everything they've learned over the last two weeks and see God move!
We promise you won't regret spending two weeks watching how God uses you to impact people's lives while also seeing how you'll be changed forever!
Outreach Includes:
Cross-cultural experience
Effective discipleship and evangelism through camps and tournaments
Impacting communities through basketball
Preaching and teaching
…and more!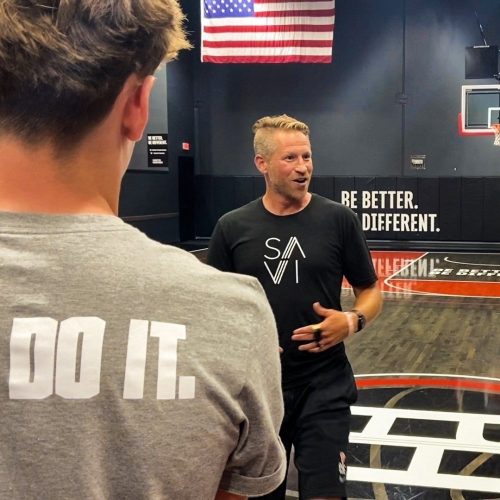 Tyler Coston has played, coached and consulted at every level of basketball. After finishing his college coaching career, Tyler spent the last 13 years providing leadership as Director of Basketball Development for PGC Basketball. Tyler has a heart for impacting the life trajectory of athletes through athletics. He is known as a top leader in player development, curriculum creation and teaching methodology.
Mike is the founder of The School Basketball Academy which has now become the Abbotsford Basketball Club (ABC) and more recently developed into BC Bounce. He was a founding father of the club system in British Columbia, Canada and through his efforts many Club teams have been started with much success. During his time at UCFV Mike was instrumental in helping the team win 2 National Championships and in the 2002 championships in Nova Scotia, Mike was chosen as the MVP of the tournament. After his playing days were over, Mike helped coach at UCFV in the 2004 where we went on to win our 3rd National Championship in Kamloops.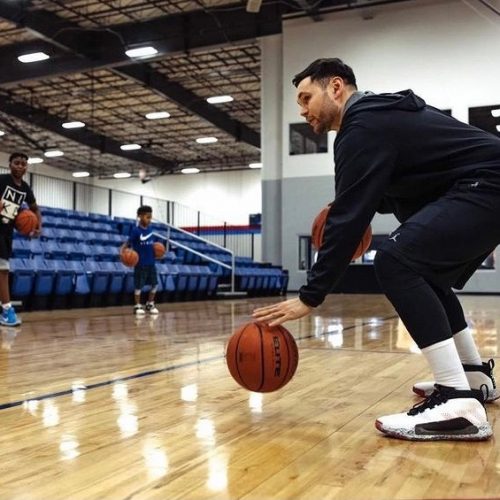 Phil Morrison is a Pro basketball skills trainer, Training Director of MidAmerica Sports Center, Nike Camp Director and former pro basketball player overseas. He has trained players at every level from NBA/Overseas Pros, College All-Americans, H.S. All-State players and youth of all ages. Phil has directed basketball camps and clinics in different countries around the world.
As a player Phil depended on his work ethic, basketball IQ and commitment to developing his skills. He is proof that you don't have to be the biggest, fastest or most athletic player to be successful at the high school, college and even pro level. Players training with Phil will get the blueprint on taking your game to another level by developing basketball and mental skills. Invest in yourself, go after your dream. Train like a pro and with a pro!
Phil is the founder of "Hoops for Christ" a ministry that partners with churches to host basketball camps to encourage players and share the Gospel. As a Christian athlete one of Phil's greatest passions is to encourage and invest in young players through the game of basketball. While playing professional basketball in the Philippines he was the Director of Basketball training at a ministry called Salvation Teams. He led basketball clinics in slums and gyms all over the country using hoops as a way to share Christ and give out Bibles.
Get Trained and Impact the Nations.