Know God &
Make Him Known
Birthed out of a desire to see missions and prayer joined to fulfill the Great Commission, we want the world to know God and we want to make Him known.
Youth With A Mission (YWAM) is the world's largest mission-sending organization, located in over 1,500 locations in at least 187 countries worldwide to equip you to live a life of ministry in all spheres of society. We train the young and old to reach all the nations and cultures of the earth through missions. We're a global family that is held together by common values and an uncommon passion for Jesus. We have a youthful vision and a call to all– a call to live by the Word of the Lord and to go where He says go.
What is YWAM?
Pioneered in 2011 by Mark Anderson, this base is strategically located in Kansas City near the International House of Prayer as a product of nearly two decades of planning for the joining of missions and prayer to fulfill the Great Commission. Here at YWAM Kansas City, we offer different schools with different emphases to train you in evangelism, the Bible, church planting, and more! YWAM KC also hosts numerous seminars and events throughout the year to build up those hungry to know God and make Him known.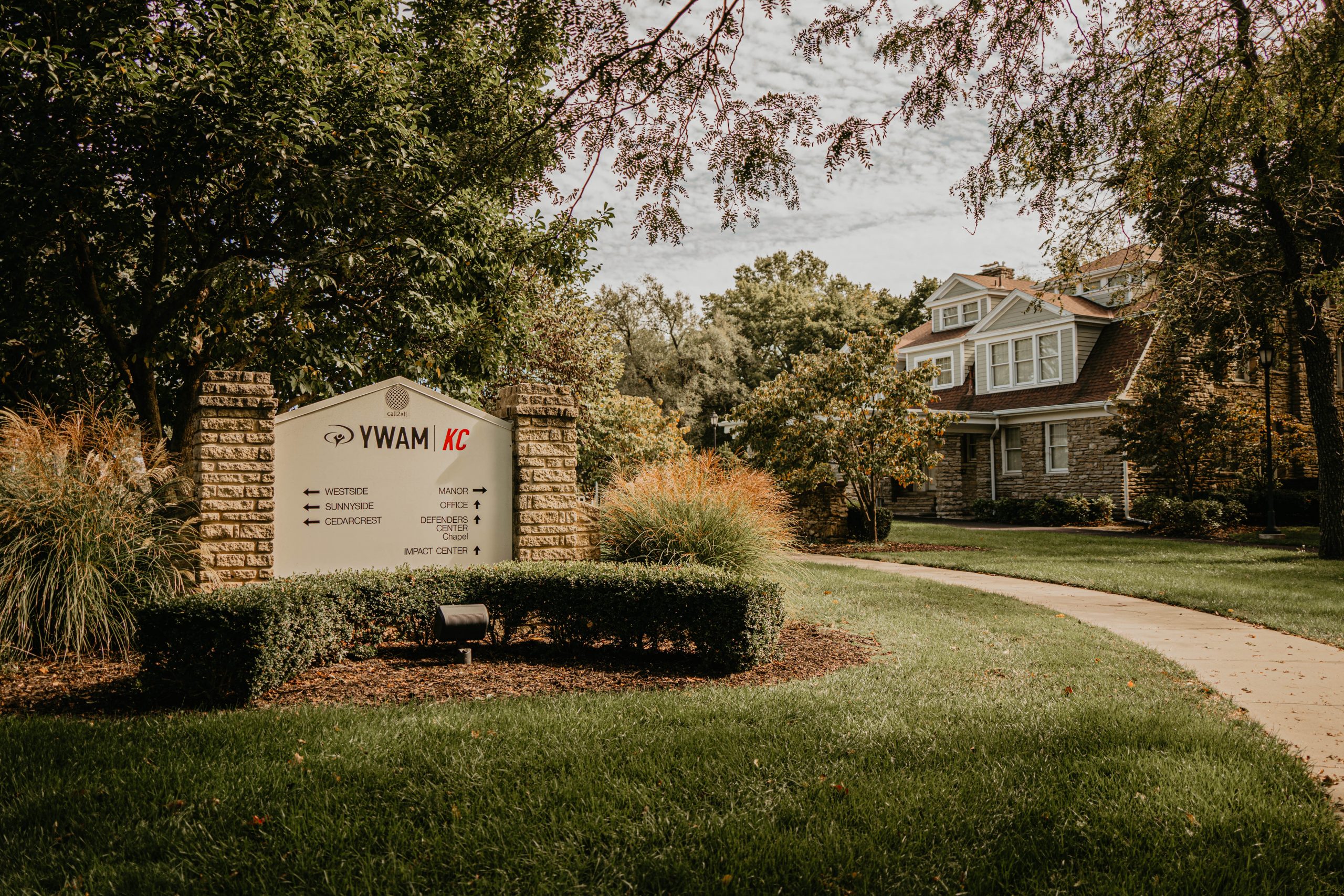 Our Core Mandates
These 4 pillars are the expression of our basic beliefs here at YWAM Kansas City, coupled with specific directives given by God. They are values which determine who we are, how we live and how we make decisions.
01.

 Training a Generation to Complete the Great Commission
"Be prepared in season and out of season"
– 2 Timothy 4:2
We believe God is raising up a generation across the earth to be his messengers. Our heart is to practically equip his people to make his name known in every nation, every tribe and every language.
02.

 A Spiritual Hub that Touches the World
"My house will be called a house of prayer for all nations."
– Mark 11:17
We believe that God desires to know each one of us intimately. We were made to be in deep relationship with Him and in His presence we come alive. As we connect with His heart for us we will catch His heart for the nations.
03.

 Restoring New Testament Christianity
"You will receive power when the Holy Spirit comes upon you, and you will be my witnesses… to the ends of the earth."
– Acts 1:8
We are a family of believers who are bold witnesses for Jesus. Jesus called his church to imitate him (Eph 5:1) and to show the world what he's like. Walking in the step with his spirit we desire to make his name known with power in the nations.
04.

 Mobilizing Strategic World Missions
"Therefore go and make disciples of all nations…"
– Matthew 28:19
We believe God has uniquely positioned us to help serve the body of Christ to strategically reach the ends of the earth. Jesus has called his church to make disciples of all nations. In partnership with
Call2all
(based on our campus), we are on the frontlines of reaching the unreached and bringing transformation to every sphere of society. A primary aim of our outreaches is to focus on the 
5 Finish Lines
(these are five of the main things Jesus gave us to do) in world missions.
Connect with us and see how you can get involved.