Become a Messenger
We are a movement of young leaders living out the lifestyle of Jesus.
Discipleship Training School
In every generation, there are ones who shape history. Who use their unique voice to be agents of change in their time. Messengers.
This is what Messenger Discipleship Training School was designed for. Twelve dynamic weeks of training. Eight weeks impacting a foreign nation.
One life-changing experience.
Each DTS consists of 12 powerful weeks of training and 8 weeks in the mission field where you get to touch hundreds of lives with the gospel of Jesus Christ. Speakers from around the world will teach you how to use the power of the Holy Spirit and the Bible to bring heaven down to earth. You'll have one-on-one discipleship times with your DTS staff and learn how to work with your team in various class activities. After your training, you'll go with your outreach team to a foreign nation led by your DTS staff to put into practice everything you've learned.
Basics of Training Phase
Growing your relationship with God
Discovering your identity
Learning to hear God's voice
Walking in personal freedom
Effectively sharing your faith
Having a biblical worldview
Hands-on missions training
Personal mentoring
Local outreach
…and more!
Basics of Outreach Phase
Mercy ministry
Effective evangelism
Cross-cultural experience
Building relationships with local believers
Preaching and teaching
…and more!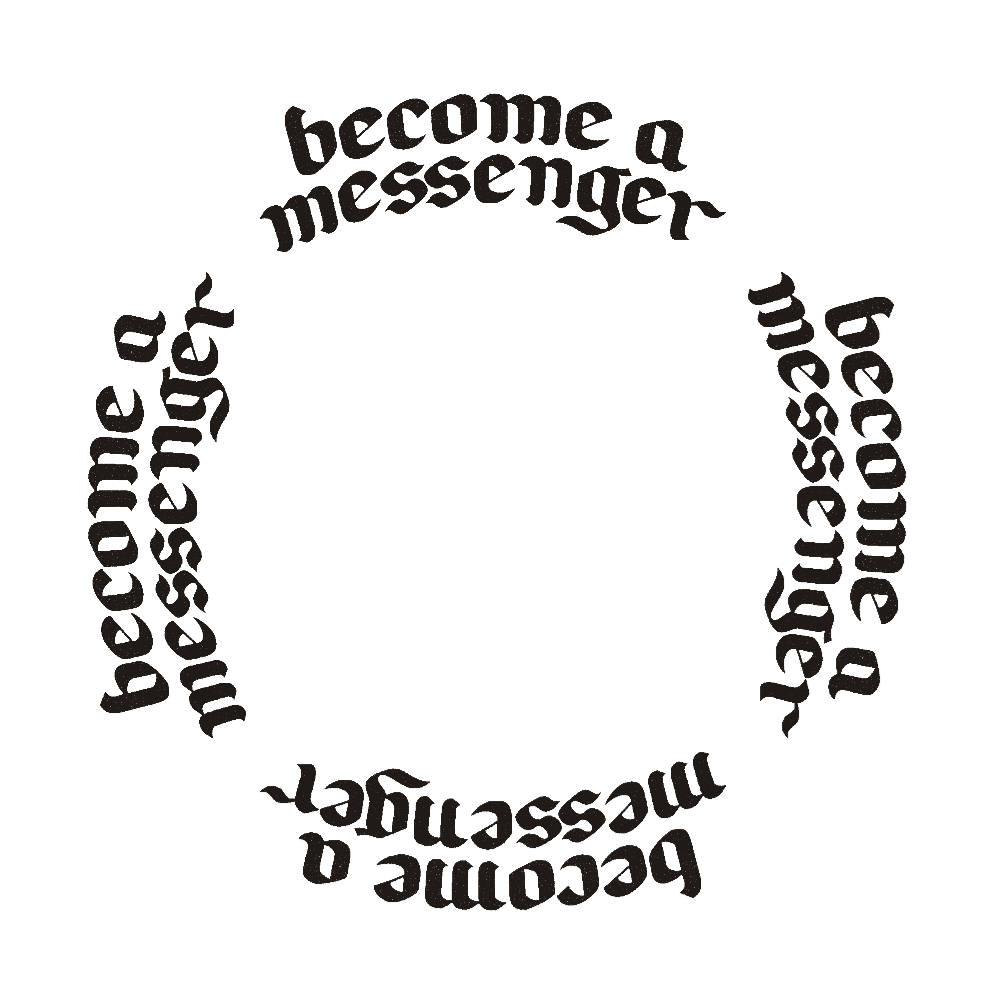 Sept 16th, 2022 – Feb 2nd, 2023
Jan 6th, 2023- June 2nd, 2023
We believe the Lord has gifted us with specific passions and interests.
When you sign up for DTS, you can choose which focus you would like to enroll in so that during your training phase, you'll receive targeted training a couple of hours a week during your Focus Time.
The Messenger Focus is designed to develop and train leaders to have the lifestyle, heart posture, and voice of a Biblical messenger. We believe that being a true messenger means living for something more than yourself, by meeting the needs of the world through the love and truth of Jesus.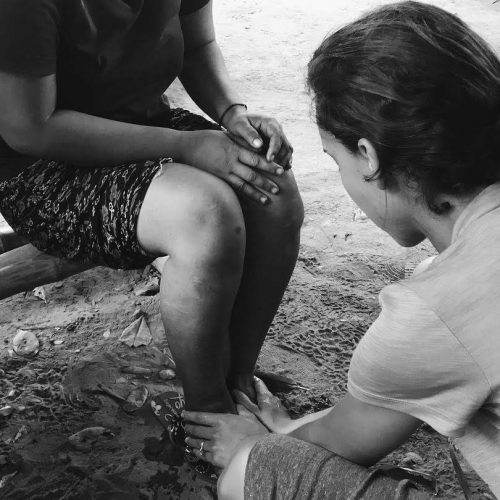 Become the hands and feet of Jesus.
The Justice & Compassion Focus is the mercy ministry focus of YWAM KC's Discipleship Training School. You will learn what biblical justice is and how to combat different social injustices with the love of Jesus through Holy Spirit-guided compassion. This focus will involve reaching out to people with God's perspective of justice and His standards of compassion while sharing the gospel with the lost, the least, and the unloved.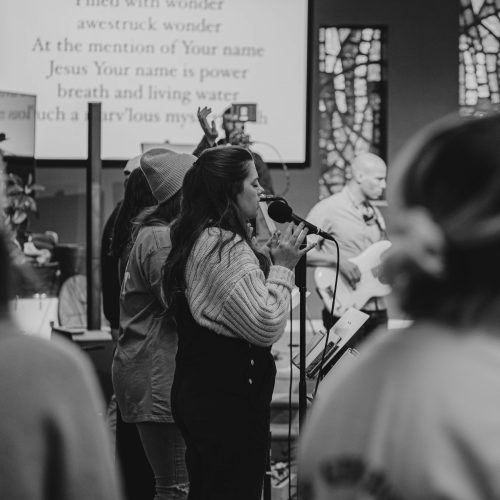 Until Every Nation Sings
The Worship & Prayer Focus is led by One Eleven Global. This focus will help you develop your skills in music, voice, leading worship, leading prayer, or prophetic art. In the context of a vibrant prayer room, you'll be a part of a worship team and be equipped to lead worship and prayer.
One Eleven Global is a ministry that desires to make disciples who love God first at the center of everything they do. Their mission is to launch fiery worshipers into every nation, filled with the zeal of God for lost people to be made joyful in His family.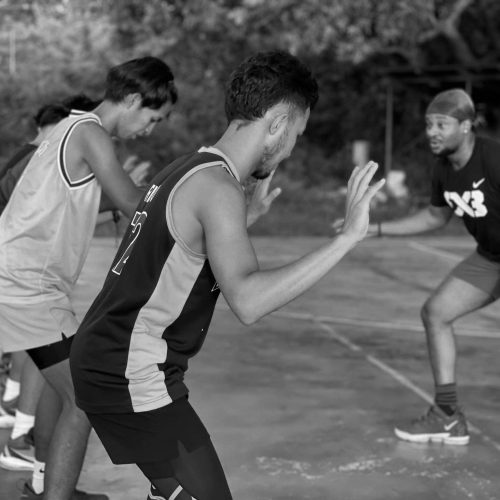 Run towards the prize!
The Sports & Fitness Focus utilizes sports as an open door to influence teh nations. You will have the opportunity to develop your skills in a variety of ways, such as participating in sports leagues, regular exercise/fitness, organizing sports tournaments, and using these skills to make Jesus known in the nations.
What is a "Doula"? In Greek, it means "female servant" but today, many know it to be a woman who is trained to assist another woman during childbirth.
The Doula Focus specializes in equipping women to have a kingdom perspective of pregnancy, childbirth, and motherhood, while also serving other women in body, soul, and spirit. Popular culture is trying to destroy families and marriage, and it all begins with destroying life itself. Many women do not have a biblical view of pregnancy, childbirth or motherhood. As doulas, you will be faced with an opportunity to make an impact in their lives, and ultimately, in the lives of their families and communities.
[ Part-Time Option ]
This Doula Focus has a special part-time option available for students who desire to attend only the focus times. Each focus time will be 1.5 hours with two classes a week for 10 weeks. These hours can go towards the academic portion for those training to be a doula.
The cost for this part-time option is $315 and there is an additional non-refundable $35 registration fee. Housing and meals will not be provided.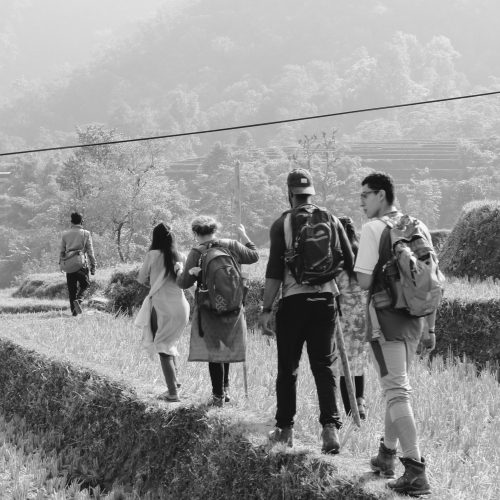 Until All Have Heard
The Frontiers Asia Focus of YWAM KC's Discipleship Training School trains those who have a heart to reach the lost and empower the church in Asia. Steeped in thousands of years of Buddhism, Hinduism, and Islam, Asia is home to some of the most unreached people groups on the earth. Even with thousands of people coming to Christ each day, there remains a great need for boldly proclaiming the gospel and equipping the church. Join the call to reach the frontiers of Asia and point the nations to Jesus!
The Urban Dance & Entertainment Focus is led by GX International. This focus will teach you how to use skateboarding, hip-hop, and dance to radically change the culture of entertainment and bring thousands to know Jesus.
GX International is a team with a desire to reach the lost – no matter the cost. And to this day, GX continues to fulfill this God-given vision. GX has traveled to over 45 states in the US and 25 nations, bringing the Truth in a relevant way to youth and adults of all cultures. GX uses tools such as dance, music, and extreme sports to draw a crowd and hold their attention. The goal is always the same: to bring the audience to the turning point of decision. For nearly two decades, GX has used this method to see tens of thousands of people come to Jesus.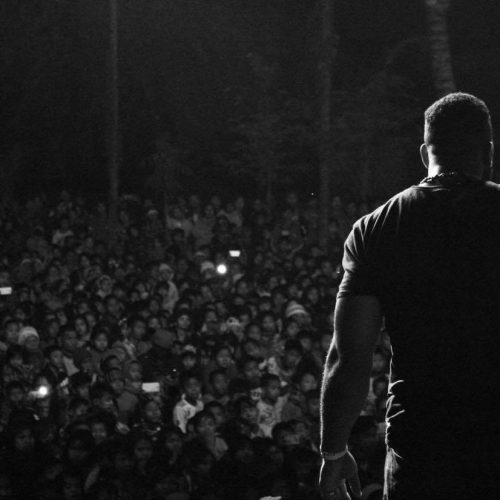 The Sports Entertainment Focus is organized and led by Team Xtreme International. This focus will teach you how to use your passion for sports and fitness, powerlifting, martial arts, gymnastics and other expressions of athletics to advance the kingdom of God.
Team Xtreme is a group of athlethes, conditioning experts, strongmen, rappers, extreme martial artists, and powerlifters with a concern for today's struggles and temptations that our young generation faces each day. Team Xtreme travels all over the world preaching the Gospel in stadiums, schools, communities, slums, and streets. Come join them as they continue to partner with God to advance His Kingdom using exciting creative methods.
Cost Generator
Use the generator to get an estimate of how much your lecture phase will cost. Costs vary by country and significant discounts are available for students from developing nations.
*Estimate does not include outreach and outreach-related costs.